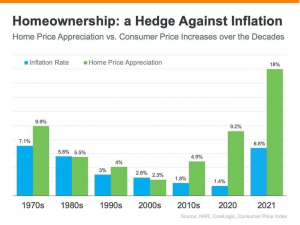 The famous country song, The Gambler, written by Don Schlitz and recorded by Kenny Rodgers, is probably some of the best advice ever offered.
"You've got to know when to hold em, know when to fold em, know when to walk away, when to run. You never count your money when you are sitting at the table, there will be time enough for counting when the dealing's done".
Trust and timing are the key components for mastering this lesson. And mastering inevitably will produce peace of mind, security and success. Every one of us works hard for our money, but some have made their money work for them.  Trusting your income to increase by investing in the land has been the American way for over 250 years. Timing the buying and selling of it produces the profits.  Many invest in stocks, bonds, savings accounts and other get rich quick schemes as they come along; but the best hedge against inflation lies in the investment of real property.
Yes, Real Estate is the most secure way to ensure financial security.  But a well thought out strategy and patience is the key to the gain. In markets, like Nashville, with a shortage of housing, improving economics, growing population, and increasing income, the time is ripe to jump in invest and HOLD while you watch your equity grow.  For others though, who are closer to retirement or facing some life changing challenges, this may be the time to FOLD and use the recent 20% increase in equity to pay off debt, build a portfolio for rental income or to help your children begin their investment journey.   This is an ace that you can keep.
Real Estate Prices historically (since the 1800s) have gone up faster than inflation.